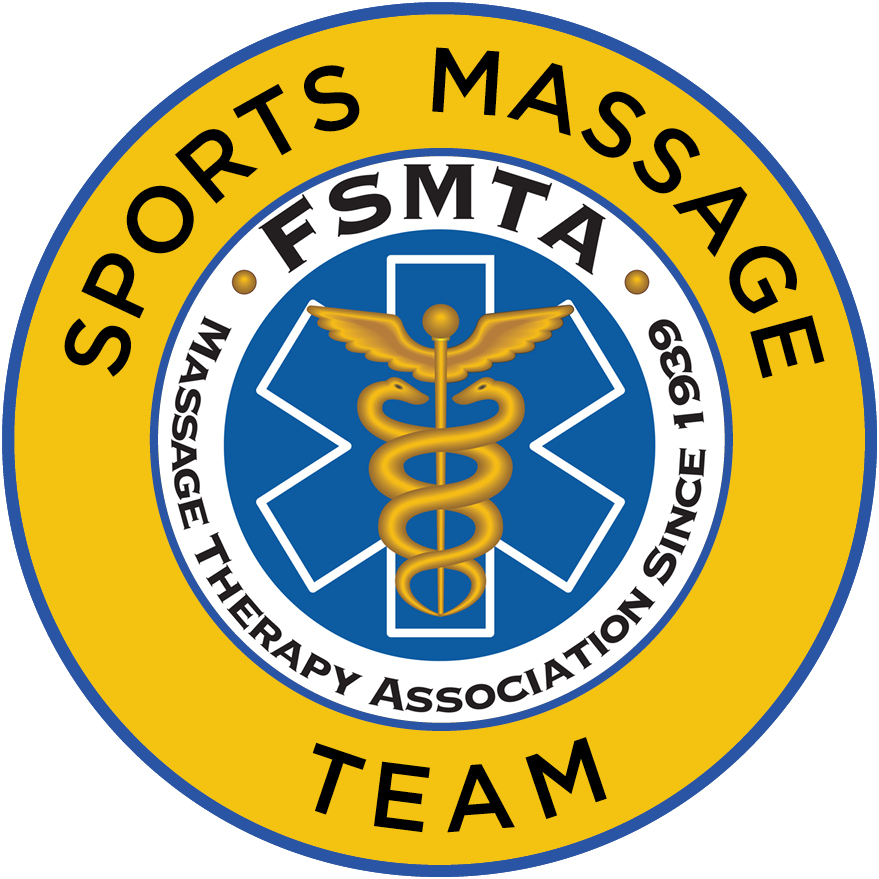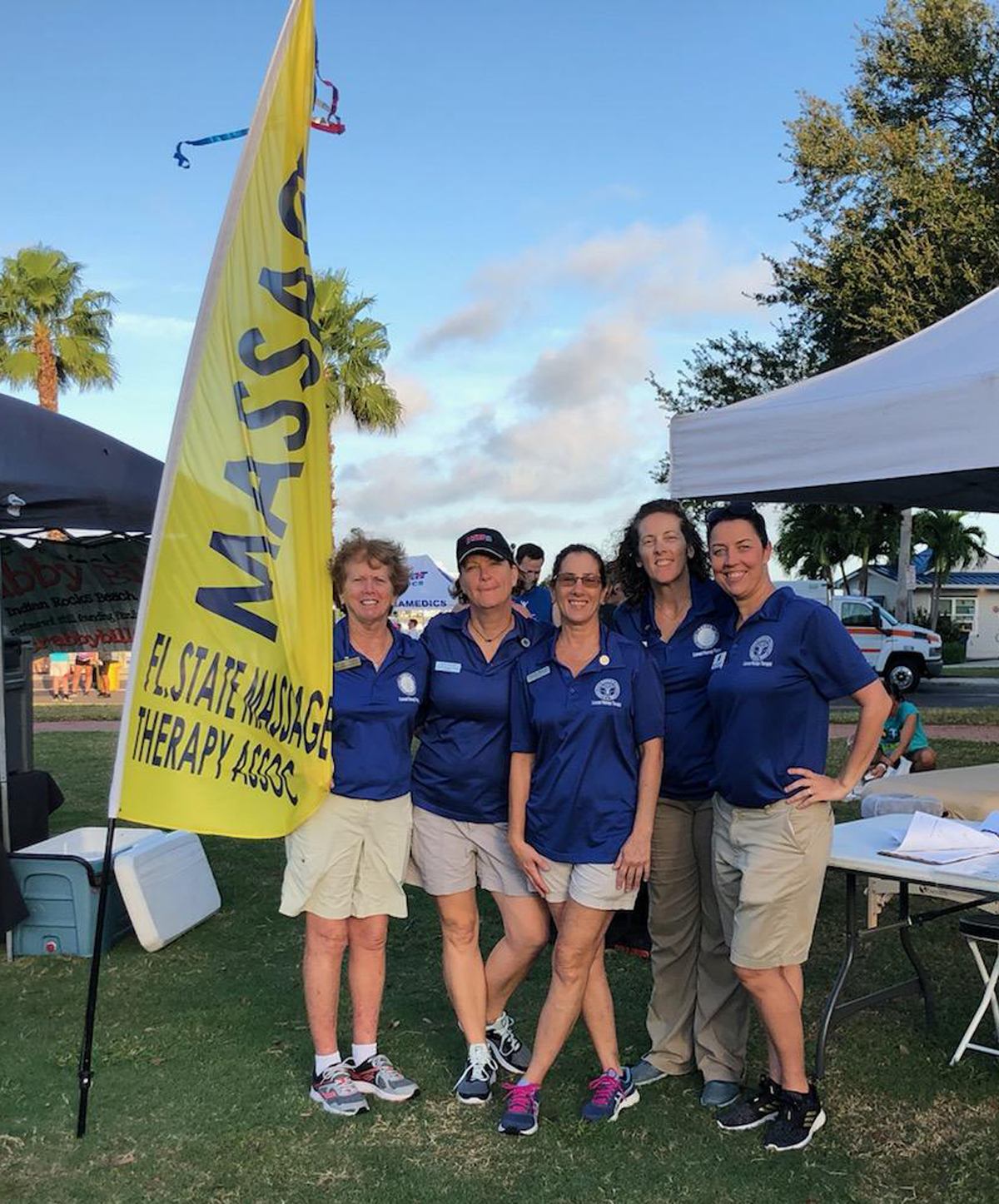 Since 1985 Florida State Massage Therapy Association (FSMTA) has recognized that there is a need for a standard basic training in Pre, Intermediate & Post Event Sports Massage for those therapists across the State of Florida who wish to participate and provide massage at athletic events. Taking the FSMTA Sports Massage Team Training is required to become an FSMTA Sports Team member. All active members have the same basic knowledge and understanding of how to safely work with a wide range of professional, semi-professional, collegiate and novice athletic participants of sporting events. In addition to these standards, the FSMTA Sports Team training includes guidelines for operating a sports team; protocol in preparing for and conducting an event; thermal injury recognition; techniques for performing Pre, Intermediate, & Post-event massage; injury recognition; common injury treatment.
Looking to book an FSMTA Sports Team for your event? Contact [email protected]
Note: The FSMTA Sports Massage Therapist Directory is currently being updated.
Each member of our Sports Massage Team:

Is a professional licensed massage therapist, licensed under the Florida Department of Health
Is trained and experienced in sports massage therapy
Is an active member of the FSMTA
Carries their own professional liability insurance 
The FSMTA has Sports Massage Teams stretching from the westernmost panhandle to the southernmost islands of the Keys. Many FSMTA Sports Massage Team Members have worked at various Olympic/Paralympic Games. Below is a list of events our teams regularly support: 
 

Court & Beach Volleyball

Motorsports and Watersports

Tennis tournaments

Swim and Aquatic Sports

Cycling Races

Triathlons

Marathons/ Half Marathons

5K / 10K Road Races

Charity Walks / Runs

Equestrian Competitions

Senior Games